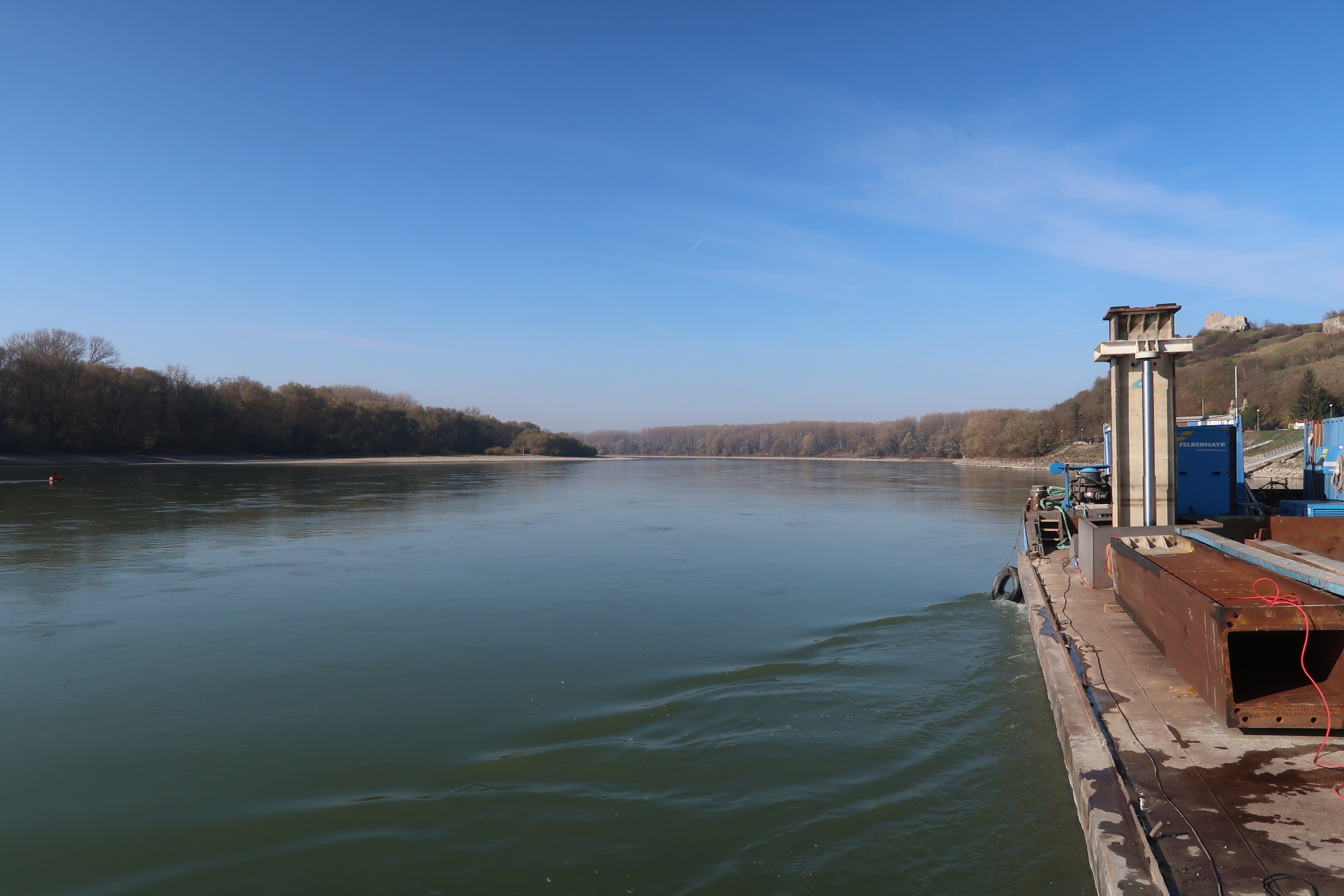 DREAM SK-AT
SK: Výskum a manažment rieky Dunaj na Slovensku a v Rakúsku
Rieka Dunaj v cezhraničnom projektovom regióne medzi Viedňou a Bratislavou vytvára živé spojenie medzi človekom a prírodou. Podstatná časť Dunaja medzi Viedňou a hraničným SK úsekom je ovplyvnená eróziou koryta, ktorá dosahuje asi 1- 2 cm za rok. Rieka Dunaj medzi Bratislavou a sútokom s riekou Morava je ovplyvnená spätným vzdutím od vodného diela Gabčíkovo a tiež zvýšeným prísunom zásob sedimentov z horných úsekov. Tieto procesy, ktoré viedli k rozsiahlej sedimentácii vo vnútri vodnej nádrže a zavzdutom úseku rieky, spôsobujú významné negatívne dopady na plavbu, ochranu pred povodňami, výrobu vodnej energie a ekológiu. Preto sú potrebné ochranné opatrenia, ktoré zabezpečia udržateľný manažment spoločného úseku Dunaja. Z toho vyplýva nutnosť integrovaných, cezhraničných, udržateľných technických riešení, ktoré zahŕňajú rieku a záplavové územia. Tento projekt poskytuje výskum a inovačný základ pre takéto zlepšenia.

DE: Forschung und Management an der Donau in der Slowakei und in Österreich
Die Donau in der Projektregion Wien - Bratislava bildet die Lebensader für Mensch und Natur. Jedoch ist ein Großteil der Donau zwischen Wien und der slowakischen Grenze von Sohlerosion ( ~1-2 cm / Jahr). Im Gegensatz dazu ist der Donauabschnitt zwischen der March Mündung und Bratislava (gemeinsame Grenzstrecke Slowakei - Österreich) durch den Rückstaueffekt des stromab liegenden Kraftwerks Gabcikovo und der eine erhöhte Sedimentzufuhr bei Hochwasser von stromauf beeinflusst. Diese Faktoren wirken sich auf den ökologischen Zustand, das Hochwasserrisikomanagement, die Schifffahrt und Wasserkraft, sowie auf den Klimawandel aus. Da Wasser und Sedimente keine Grenzen berücksichtigen, ist eine grenzüberschreitende Zusammenarbeit im Bereich des Monitorings und der numerischen und physikalischen Modellierung erforderlich. Im Vordergrund steht die Entwicklung innovativer Infrastrukturen und Technologien zur Verbesserung des integrierten Wassermanagements der Donau zwischen Wien und Bratislava unter dem Aspekt einer sinnvollen Nutzung von Ressourcen.


EN: Danube River Research and Management in Slovakia and Austria
The Danube in the project region Vienna - Bratislava forms the lifeline for man and nature. However, the majority of the Danube between Vienna and the Slovakian border is affected by sole erosion (~1-2 cm / year). In contrast, the Danube section between the March estuary and Bratislava (common Slovakia - Austria boundary) is influenced by the backwater effect on the downstream Gabcikovo power plant and by increased sediment supply during floods from upstream. These factors affect the cological status, flood risk management, shipping and hydropower, as well as climate change. Since water and sediments don't regard borders, cross border cooperation is needed in the area of field monitoring, numerical and physical modelling. The main aim is to improve the integrated water management of the Danube River in the SK-AT border region under the aspect of a wise use of resources.